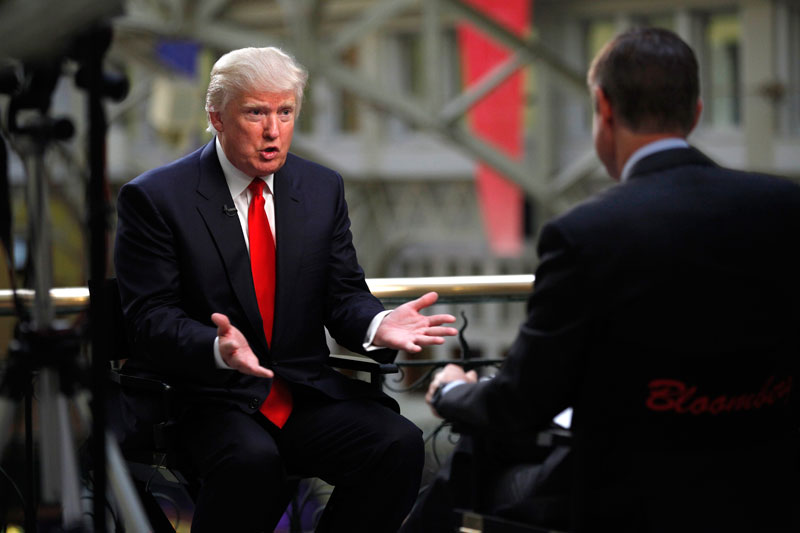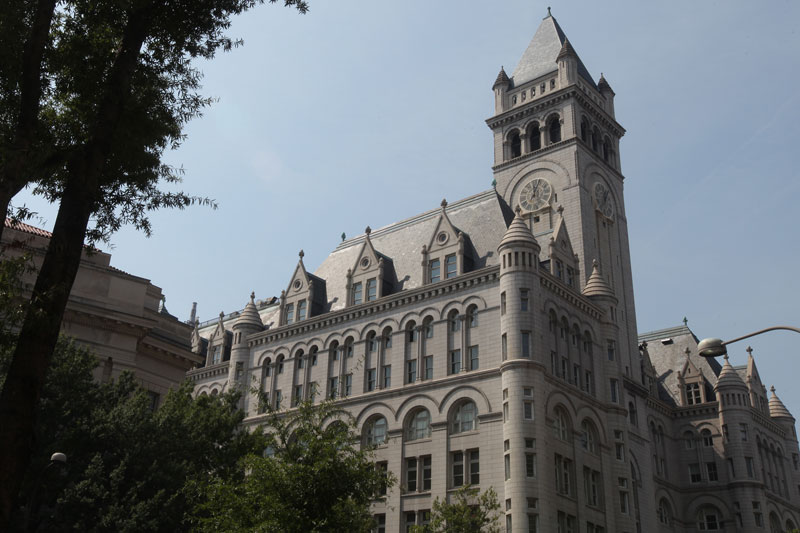 I visited the Old Post Office when we were working on our profile of General Services Administrator Dan Tangherlini. One of my interests is historic preservation and I love that the GSA is leasing properties instead of tearing them down. The Old Post Office is a gem. I think most people envision its sparsely populated food court when asked, but see outstanding woodwork and a building rich with history. I pitched it as a story pegged to the Trumps plan to turn the historic Pennsylvania Ave. building into a luxury hotel.
The photos of the Trumps have gotten the most play, but I wanted to show some of the rich details. These images can be liscensed through Bloomberg Photo Service or Getty Images.
Peter Cook had an exclusive interview with Donald Trump for Bloomberg Television. If they stay true to the design the building's best features will be preserved.